Wedding Music Bands
Send me a List of Bands Available on my Date »
Music Garden has great live wedding bands in or close to almost every major market in America. Music Garden is well known for offering exceptional live bands for weddings. Our live acts have reputations for "bringing down the house" at high-end wedding receptions. Our top bands like Az Izz, Big Bling & The Funk Machine, Main Attraction, DC Party Band, Tim Tyler Pianos, Fountain City Players, Musical Fantasy, City Heat, and Creativity turn receptions into unforgettable events. These are elite wedding music groups with top musicians, singers, dancers of this country . When it comes to dance groups, these are the best wedding music groups. Check out the video below!
THE MOST REQUESTED LIVE BANDS FOR WEDDINGS
If you want to hire a wedding cover band with tons of energy plus a choreographed horn ensemble, look no further than our top twenty!. Each of these groups can add an optional horn section that provides your wedding party with a boost of power. These popular groups play everything from the most requested top 40 dance hits to yesterday's classics. In addition to your bride, groom, entire wedding party (including: best man, maid of honor, bridesmaids, groomsmen) will be on your dance floor until your final farewell. The Insider's Guide: Best Wedding Entrance & Exit Songs
View All Wedding Bands » Send me a List of Bands Available on my Date »
TOP 20 WEDDING RECEPTION BANDS FOR AMAZING MEMORIES!

Az izz is most popular for wedding receptions. They are more than just a great show band, they are a loosely choreographed wedding cover band - a perfect live band for a wedding. This group provides an MC for your reception to make announcements or toasts. In addition to blowing guests away with their incredible song list, this band artfully performs first dances, father/bride, mother/groom dances. They will break for events such as garter or bouquet tosses upon request. Az izz will give a performance your guests will never forget – full of great party music hits, dance routines, and costume changes . Az Izz has performed for receptions for many celebrity weddings. As six time Grammy winner, Amy Grant said following her daughter's wedding, "The most fun I have ever had is dancing to Az izz at my daughter's wedding!" Check Az Izz Availability on my Date!

Big Bling & The Funk Machine delivers remarkable performances for elite wedding events. They are one of our top wedding live bands for hire because they are able to start out with elegant music during a designated cocktail hour then build momentum as they groove from song to song. Their continuous playing of popular dance hits will turn your dance floor into an all out party!. This band's extensive set list has something for each guest - from ring bearer or flower girl to grandparents Check Availability on my Date!

If you are a bride that is used to the very best in party dance ensembles, then nothing other than the best will do. You want to go straight to Main Attraction when choosing your entertainment. Main Attraction has been awarded as brides/ couples choice by many bridal publications for a reason. They are simply better than any act at keeping guests on a dance floor! Check Availability on my Date!

One of those wedding dance bands is City Heat. Once you see this band at a reception, you will become a wedding-crasher in order to party with this extraordinary group again. They bring heat to every venue dance floor! If you are lucky enough to attend a wedding that City Heat is playing, it won't take long to understand why guests continue to say City Heat's Party Explosion Creates Musical Fire on every Dance Floor! Check Availability on my Date!
Creativity is one of our freshest new wedding entertainment groups around. If you need one of our elite wedding live bands that has non-stop energy action, you will make a perfect choice with Creativity. Four outstanding singers featuring a male/female combo front this dynamic group to turn every single party out.Check Availability on my Date!

Big Night Dynamite totally understands what a bride is looking for in a wedding dance band. To hear this ensemble perform is to witness a perfect wedding live band! They will blow your guests away! Check Availability on my Date!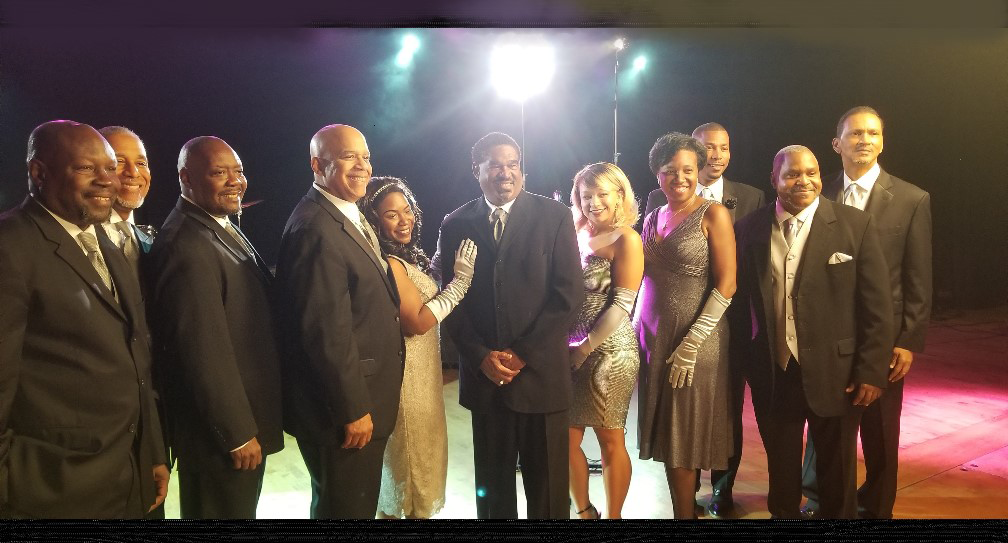 DC Party Band is an unbelievable group of high-end musicians accompanying singer/dancers that keep moving for an entire evening. Crowds are going nuts for their blazing sets. Exceptional musical talent will be on display. Featuring two multi-instrumentalist 'soul brothers' mostly playing keys or bass with father/daughter on guitar and vocals, "It's a Family Affair" for DC PARTY BAND. Famous for their choir-like harmonies. With versatile, dynamic leads added, this uber-talented group does it all. Check Availability on my Date!

Get ready to wear souls off of your shoes as Lefty & his fabulous Knockouts shows you what entertaining guests is all about. Very versatile while taking non-stop requests from your family and friends, their extensive repertoire ranges from classic doo-wop to modern hip-hop, Frank Sinatra, Bobby Darin big band/swing favorites, Motown, funk, disco, rock…and more!!! Check Availability on my Date!

Moving while grooving will be their only course of action when your guests are entertained by this elite group of players. Get ready for one huge WOW! Check Availability on my Date!

Musical Fantasy is a class act that can cover every type of live wedding music. Swing, Jazz, Big Band, Motown highlight their repertoire but Hip Hop, Rock, even Carolina Beach Music are featured in their versatile sets.Check Availability on my Date!

As one of the best wedding party bands in our nation, Compozitionz makes bands like Temptations look like rookies. Compozitionz performs choreographed dance numbers that thrill your wedding guests until every last song is played. Check Availability on my Date!

F.C.P. is described as edgy, creative, trendy, even cool. With thousands of hits from five decades ago until now, Fountain City Players decided to perform the very best tunes from all different eras – This is what this ensemble does well! Every guest will hear their favorite song at some point during any given night.Check Availability on my Date!

Presenting an Elite 80s/ 90s based wedding dance band! After years of playing for college events, conventions and balls, Fly-by Radio has become one of southeast's more popular live wedding sensations on their circuit. As each year passes, more people are choosing a rock cover band for a little more variety (and a little something different) for their reception. This band will play all genres at weddings though.Check Availability on my Date!

Tasteful but fun, Black Jacket is not your average cover band. This high-energy band that plays every type of fun dance song from 1940's to today. plays Sinatra type swing to Top 40 Hip Hop with everything in between-Plenty from every genre! Check Availability on my Date!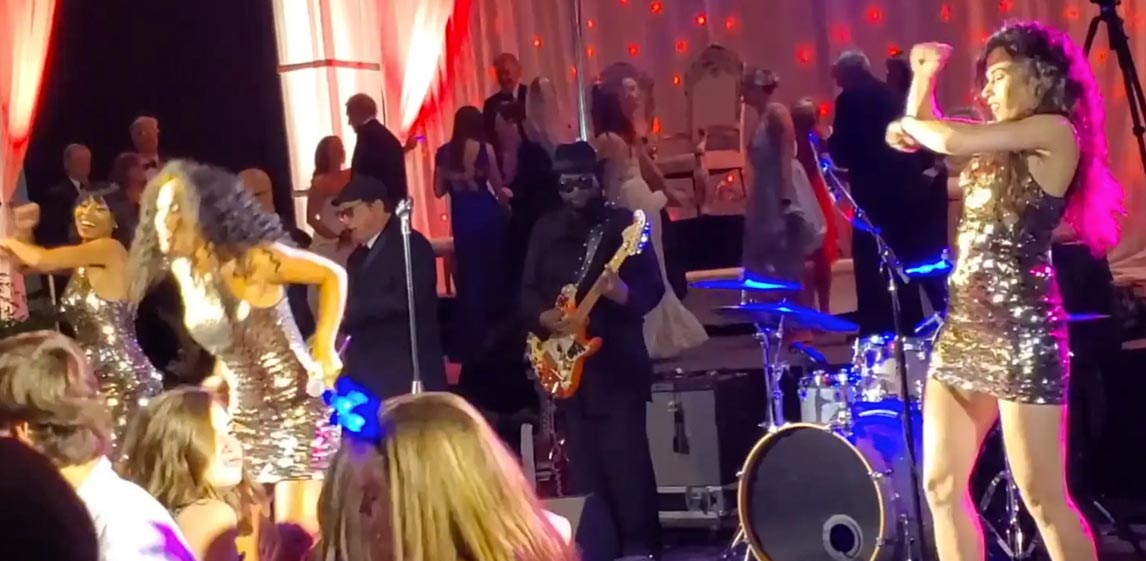 Atlanta party band is a sensational dance band with several singers out front: both female and male, plus a five-piece rhythm section: keyboards, guitar, drums, bass and horn. These beautiful ladies that front their show are excellent vocalists with dance moves to like no other band you will ever see. These guys are professional. This group is also very experienced with incredible vocals.Check Availability on my Date!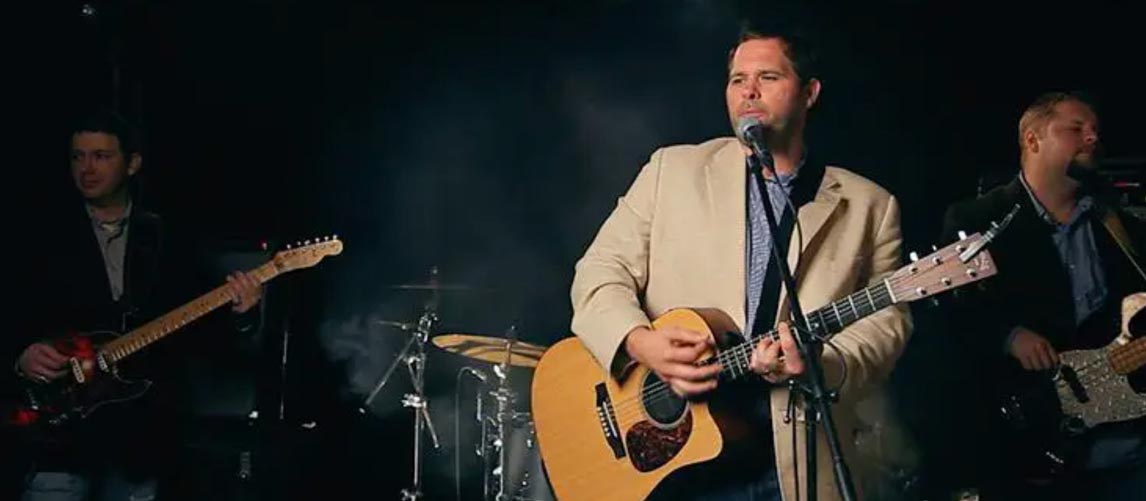 Want a wedding country band for your big night? Take a look at Trotline. Having played receptions for over two decades, this bunch knows exactly what you want to hear. Of course Trotline performs all genres of songs (not just country)! Check Availability on my Date!

With dance tunes that span 50 years, this party group is a top choice to please brides and planners by entertaining guests of all ages. Assembled in early 2000's, this dynamic ensemble has taken off. They never looked back. Check Availability on my Date!

Some of the best vocalists and musicians close tour great Gulf Coast area assembled to bring some incredible showmanship in our country. Excellent reviews come back from brides and grooms every week as this band plays only the best wedding songs at over 50 wedding receptions annually. 4 Barrel aims to please! Check Availability on my Date!

Look out! Norris Dates & Power Surge is one of our very best of all wedding party bands for hire! Norris and his guys have arrived on this Southeast wedding band circuit and this dance, show septet is HOT! Check Availability on my Date!

While popular for receptions, Tim Tyler Duo is one of the most requested piano players for wedding rehearsal parties. Tim's dinner performance will turn into a fun night for any wedding party and their families. Tim and Lane rock it out with each and every fantastic piano song from each year. Check Availability on my Date!
View All Wedding Bands » Bands available on my date »
When searching for top-rated, live cover bands for your big night, you will find that our site will provide you with all you need in order to make a perfect choice. Our wedding live bands include all genres of music from every decade. These elite top shelf stars are capable of starting out with cocktail tunes from the fabulous swing era, then pick up their pace, performing classic hits of R&B, Soul, Country, and Rock-n-Roll. Then they finish with an even hotter tempo performing popular 80's, 90's, plus current, top 40 hits. We have positive 5 star feedback letters on every band we book so feel free to ask for reviews or additional information. We are here for you! Get everyone dancing with these awesome playlists.
Upon request, Music Garden can provide the best ceremony musicians for your big night. Whether you are interested in a violin, a string trio, or quartet, a harp. a piano player, or just a DJ to provide your ceremony songs, we can help find the perfect fit for you. We also have acoustic acts that understand your need for an elegant touch for your ceremony.Choosing the Right Band for Your Wedding
The right band that plays a perfect music list can turn your big day into an unforgettable night. Live songs can make your ceremony, dinner, cocktail and reception enjoyable as the night progresses. Whether you want smooth, easy listening music or an all-out show, it takes a seasoned band to make your night the success that you deserve it to be. Music Garden, one of all top wedding entertainment companies in the country, only represents incredible wedding cover performers. These elite acts provide tremendous amounts of energy. This excitement is what each bride dreams of in her perfect band. Whether your reception is to take place in Shreveport, Louisiana, Dallas, Texas, Baltimore, MD, Orlando Fl, Destin, Fl, or even a destination wedding overseas, our first-rate wedding cover bands are ready to travel to bring you the night of your dreams. In doing research, while checking references, you will find that Music Garden bands are definitely a right choice for the most important night of your life. Top Wedding Venues in the South East
If you are shopping for entertainment for your ceremony, wedding reception or your rehearsal dinner, our premium dancers and musicians are equipped with plenty of talent plus experience to take your wedding from fun to the biggest memory of your lifetime! From the time you determine a date to tie the knot, Music Garden will assist you in getting the best entertainment for your huge day. We'll answer your questions about important details specific to your venue( examples being load in time, power needs, stage dimensions, set times with breaks, etc. We also send out a wedding information sheet which helps you organize your party. It asks for the special dance songs like your first dance, father/ bride dance, mother/ groom dance, announcements, activities like a cake cutting, garter or bouquet toss, speeches, farewell etc. Having a phenomenal wedding live band for your reception is a must! Check out ways to save money to hire the band of your dreams.
For almost thirty years, Music Garden has been booking fantastic Wedding Reception Bands in the United States. We have booked wedding dance bands for tens of thousands of wedding events. Our booking agents/ staff take pride in making sure that our brides or wedding planners have a wonderful Wedding Music Band experience for receptions. Whether taking place in New Orleans, Louisiana, Atlanta, Georgia, Jackson, Mississippi, Birmingham Alabama, Memphis, Tennessee, Nashville, Tn, Charleston, SC, Charlotte, NC, Washington DC, or any other southeastern city, our top Wedding Reception Bands are ready to create memories that will last a lifetime. Although most of our live wedding party bands are from this region, most are willing to travel all over for destination weddings.
View All Wedding Bands » Send me a List of Bands Available on my Date »