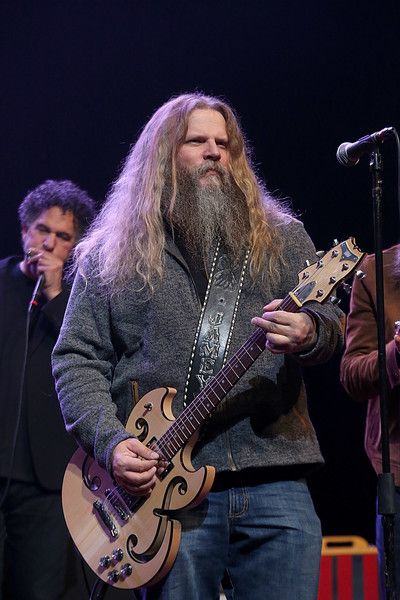 Jamey Johnson is an award-winning singer-songwriter who rose to the top of country music through fierce dedication to his craft and a never-give-up attitude. A life-long musician and performer, this former Marine first made his name in Music City as a songwriter. Never content to remain behind the scenes, Johnson didn't give up his on his dream to become a successful recording artist and performer. After writing huge hits for George Straight, Bill Nichols, and Trace Adkins over the years, in 2008 Jamey Johnson exploded as an artist with hit "In Color" and the rest is history. To book this living legend, call or email us today!

BIO

Singer/songwriter Jamey Johnson is just as comfortable mopping up the tears on the barroom floor with an old Hank Williams-style ballad as he is tearing the roof off with a honky tonk juggernaut. The Alabama native and former Marine rose to the top of the Nashville food chain through blood, sweat, and tears. Being raised in a devout and deeply musical family helped the new traditionalist find his voice, but it wasn't until he moved to Music City that the world began to take notice. After laying low for nearly a year, he began appearing at songwriter nights, where he met other writers. As his peers began securing publishing deals, they would ask Johnson to sing on their demos.

The DollarIn 2002, mutual friend and songwriter Randy Hardison turned producer/songwriter Buddy Cannon on to Johnson; the two became close friends and allies after Hardison's death later in the year. Johnson's next convert was publisher Gary Overton, who signed the budding songwriter to EMI. In April of 2005, Johnson signed a record contract with BNA and released his debut, The Dollar, in January of 2006. After a tour supporting the album, he was dropped from the label. He and his wife separated, then divorced, sending Johnson into seclusion for a year before he re-emerged, renewed and ready to begin work on a new album. Two major labels showed interest, but it was the Universal imprint Mercury that signed the artist and released his album That Lonesome Song in August of 2008. The first single off the album, "In Color," reached number nine on the Billboard country chart, followed by "The High Cost of Living," which peaked at number 34. The album was certified gold. At the 2009 Country Music Association Awards, Johnson won Song of the Year for "In Color," and was nominated for various other honors.

The Guitar SongJohnson followed up his success in the fall of 2010 with an ambitious double album called The Guitar Song, preceded by the single "Playing the Part." The album and its singles and videos gained nearly universal critical acclaim and sold exceptionally well, particularly for a double album. Johnson followed it in the fall of 2012 with Livin' for a Song: A Tribute to Hank Cochran, which featured a slew of guests including Willie Nelson, Vince Gill, Merle Haggard, Leon Russell, and Kris Kristofferson. In December of 2014, Johnson released a five-track holiday EP entitled Christmas Song that featured collaborations with Lily Meola and the Secret Sisters. It also included "South Alabam Christmas," his first self-recorded new song in four years. A conflict with his publisher was apparently keeping Johnson from being more active with his material, although the formation of his own label, Big Gassed Records, appeared promising. Johnson independently released a few singles during 2015, but the songs had apparently been recorded years earlier. He kept busy playing live, though, and also wrote for others, including a pair of songs with George Strait that Strait recorded for 2015's Cold Beer Conversation.
View Bands with Similar Styles