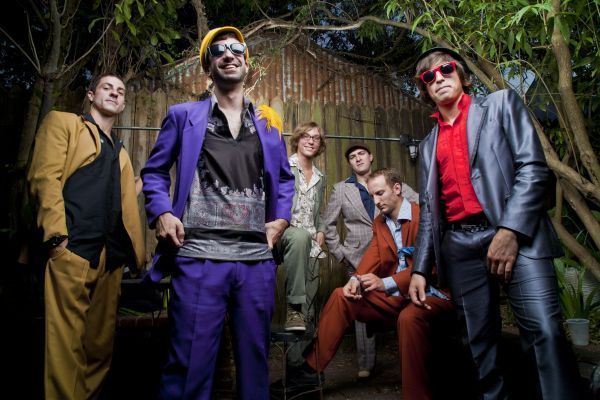 Founded in 2004, New Orleans La Funk band, Flow Tribe fuses the eclectic ends of the musical spectrum into their own patented "Backbone Cracking Music". Called "bizarrely irresistible" by Groovescapes.com, their live show highlights each of the 6 members' unique styles. 2011 continues Flow Tribe's relentless nation wide touring schedule, along with the release of their debut studio album featuring guests like Bill Summers (Herbie Hancock) on percussion. Louisiana Jam Band, Flow Tribe represents New Orlean's freshest funk, bringing the high energy carnival everywhere they go.

Reference
"The next generation of New Orleans funk Flow Tribe brings the raw grooves of their predecessors with the delicacy of a sledgehammer."
Relix Magazine 2010

Flow Tribe Band from New Orleans, Louisiana is a high energy Jam band that plays Funk, Southern and Classic Rock, Groove and other types of music. This band is perfect for Festivals, Fraternity Parties, Fundraisers and other events. Call or email Music Garden today at 800-689-BAND(2263).
Songlist
- Not Available Online - Contact Us for Song List
View Bands with Similar Styles