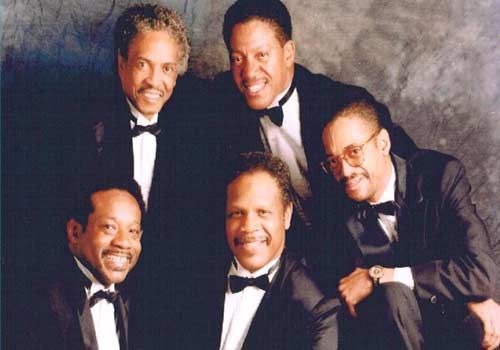 Formed in 1953, The Drifters are a trend setting Rhythm & Blues group with numerous chart-topping hits to their credit. First entering Billboard's Top 40 in June 1959 with 'There Goes My Baby", The Drifters went all the way to the number two position. The hits were non-stop as the Drifters rose in popularity on Billboard's Top 40 on the Atlantic record label.

In September of 1960, The Drifters hit again with, "Save the Last Dance for Me", a number one recording that spent fourteen weeks on Billboard's Top 40. "Up on the Roof", made 1962 a memorable year followed in 1963 by the ever-popular "On Broadway". In July of 1964 The Drifters entered the Top 40 again with the unforgettable "Under the Boardwalk", a number four hit single that spent twelve weeks on the charts."

Since their chart-topping days, The Drifters have continued to entertain thousands at corporate events and conventions from coast to coast. Combining their million selling hits with current chart favorites, The Drifters leave audiences everywhere filled with nostalgia and hungry for more.

Drifters (with Bennie Anderson) Band from Atlanta, Georgia is a high energy Shag band that plays Beach, Rock & Roll, Oldies and other types of music. This band is perfect for Company Holiday Parties, Corporate Christmas Parties, Association Events, Conventions, Fundraisers, Galas, Balls and other private parties and other events. Call or email Music Garden today at 800-689-BAND(2263).
Songlist
"Lucille"

plus, many more great hits...

"Save the Last Dance for Me"

"Some Kind of Wonderful"

"This Magic Moment"

"Under the Boardwalk"

"Up on the Roof"
reviews
They were great...easy to work with and personable. Everyone enjoyed the show. - Sharon G., Locust Grove
View Bands with Similar Styles