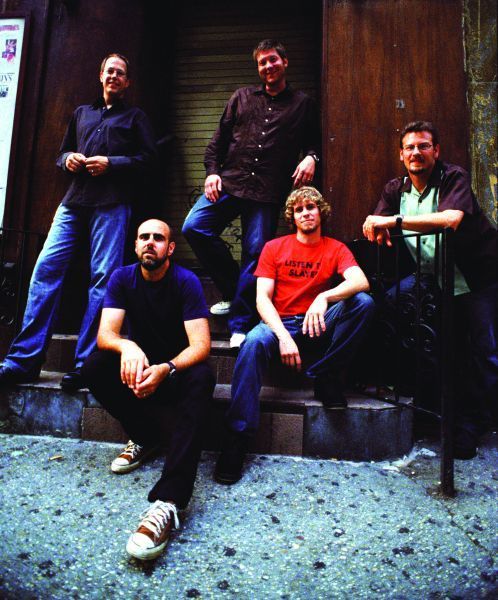 Moe. is the preeminent progressive rock band on the music scene today. In a remarkable career that's touched upon three decades and produced 17 albums, the quintet of Al Schnier and Chuck Garvey on guitars and vocals, Rob Derhak on bass and vocals, Jim Loughlin on percussion and vibes, and Vinnie Amico on Drums, continues to push the standard for performance art.

Critical acclaim and a solid national and international fan base has built a dedicated following that grows each year. Whether touring across the globe, headlining music festivals, or sharing the stage with such celebrated acts as the Allmans, The Who, or Robert Plant, among others, what keeps moe. at the forefront of the music scene is not only the energy and vitality of their music and songwriting, but the showmanship in which it is delivered.

Moe. Band from Buffalo, New York is a National Act and is perfect to headline or support your festival, concert, college party, or other events!
For booking Moe, call Music Garden today at 800-689-BAND(2263) or email by clicking the more information tab on this page.
Songlist
- Not Available Online - Contact Us for Song List
View Bands with Similar Styles