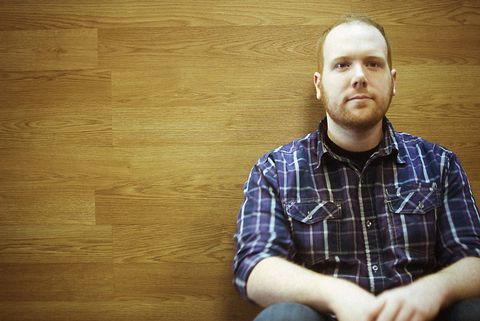 Bird Peterson, or Texas born Andrew "Old Shep" Hoke, is just what the
doctor ordered. He prides himself as the Elegant Gentleman King of Hot
Jams, and retains this title by his own doings. He's a scholar in the
art of bass, a pundit of booty shaking, and an authority on what makes
the youth of the nation bounce. Working through a mix of contemporary
rhythm, low end madness, and classic freshness, Peterson can only be
limited by the amount of speakers in a venue. His originals have made
him known across the globe. His remixing of artists like Three 6 Mafia, MSTRKRFT, Tiesto, The Wu-Tang Clan, Robin Thicke, Ocelot, Felix Cartal, Gucci Mane, Wale, and soooo many others have set the planet's ears aflame. He's shared the stage with such greats as MSTRKRFT, Diplo, Tiesto, DJ AM, Craze, The Bloody Beetroots, Rusko, Chase & Status, and soooo many others. He's a proud member of the acclaimed Undocumented Mgmt family and reins as art director for Teenage Riot Records. He's a publicly proclaimed "Wizard Of The Dance Scene" and it shows! Ladies and Gentlemen, use all the contraception you can, because Mr. Peterson came to spread his hot noise all over the crowds. BOOM!

Bird Peterson from Texas is a high energy DJ that plays Mashup, Electronic, Rave, maybe some Hip Hop and other types of music. This band is perfect for Fraternity Parties, Sorority Parties, Nightclubs and other events. Call or email Music Garden today at 800-689-BAND(2263).
Songlist
- Not Available Online - Contact Us for Song List
View Bands with Similar Styles