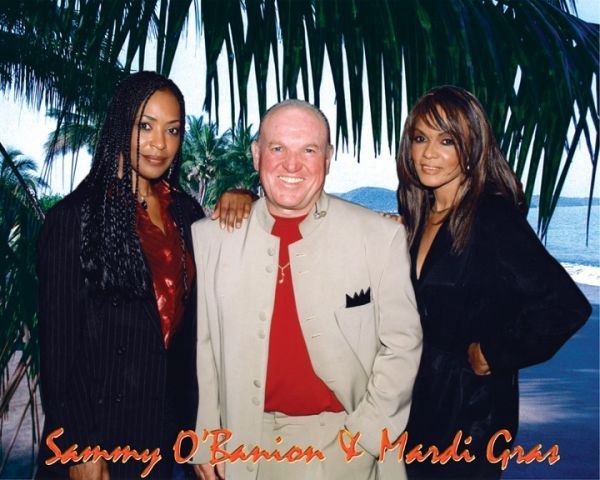 Sammy O'Banion anchors this group with his distinctive vocals and style. His exceptional talent earned him a standing ovation from his peers in the music business for his rendition of "Smoke Gets In Your Eyes" at the 1996 Cammy Awards.

Born and raised in Augusta, Georgia, Sammy grew up in the heart of rhythm and blues country, and was influenced by such greats as Jackie Wilson, Otis Redding, and The Platters. He gained the insight and understanding to recreate their music as it should be performed. Sammy has been performing for over 32 years and his credits include performing the National Anthem for seven NFL games including the Chicago Bears, Atlanta Falcons, Dallas Cowboys, New York Giants, and the New Orleans Saints. He performed for President Bush and his wife Barbara at the Doug Sanders Celebrity Golf Classic in Houston, Texas. He was also host and producer of his own variety musical television show for two years.

Sammy and Mardi Gras have received much recognition in the Southeast for their excellence in music performance. They are an exciting group that concentrates on their audience and provides them with quality professional entertainment.

Band plays some covers but mostly original beach music where song list is supposed to be.

Sammy O'Banion and Mardi Gras Band from Charlotte, North Carolina is a high energy Shag band that plays Beach, Rock & Roll, Oldies and other types of music. This band is perfect for Festivals, Fraternity Parties, Sorority Parties, Fundraisers, Wedding Receptions and other events. For Booking, call Music Garden today at 800-689-BAND(2263) or email by clicking on the "request more information" tab on this page.
Songlist
Track 1Track 3Whats going on
Demo Reels
View Bands with Similar Styles