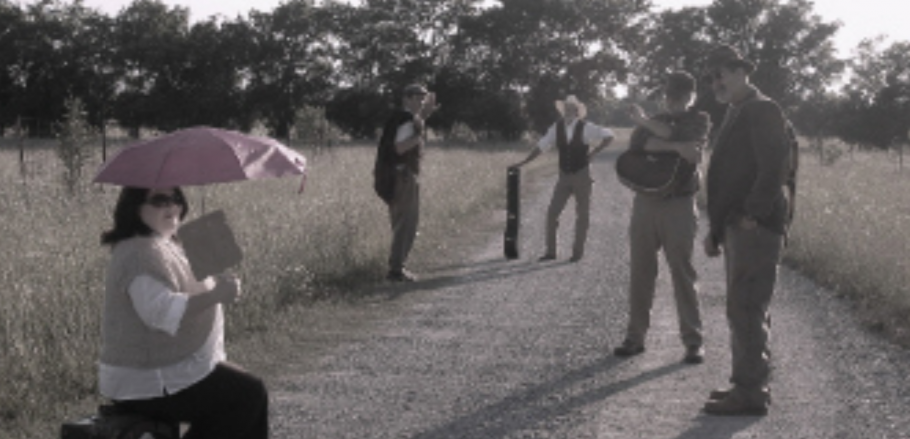 Grasshopper Stringband- The Blackbelt Region of Alabama encompasses 18 counties across the central area of the state and is named for the dark, rich soil that is unique to the area. There is a rich history of Blackbelt artisians. But possibly the most noted group of expressionists to emerge from the area has been it's musicians including The Commodores, Jimmie Rogers, Nat King Cole, Hank Williams, a list far too extensive to complete. Today, on any given evening, on any given back porch, the tradition continues as folk music plays such a large part in the everyday lives of Blackbelt residents. Alabama Bluegrass Band, Grasshopper Stringband is proud to be able to bring a small piece of this culture to you.

Grasshopper Stringband from Selma, Alabama is a high energy Country band that plays Party, Classic Rock, Southern Rock, Motown/Oldies and Variety songs. This band is perfect for Wedding Receptions, Fraternity Parties, Sorority Parties, Mardi Gras Balls, High School Proms, Company Parties, Fundraisers and other events. Call or email Music Garden today at 800-689-BAND(2263).

The Grasshopper Stringband is proud to be able to share with you a piece of the Alabama Blackbelt's musical tradition.
Songlist
Copperhead RoadThe LetterHey Good Lookin'St. James InfirmaryDeep River BluesLong Ride HomeTo Be With You AgainIf It Hadn't Been For LoveMy Baby Thinks He's a TrainWagon WheelLet Me Touch You For a WhileMary Don't You WeepMilk Cow BluesOne MeatballMoon RiverSwing in MinorDarling CoryAin't No SunshineAshokan FarewellLost HighwayDrop D DeadWalls of TimeTurn the PageGoin' Up the CountryNail and HammerJacksonMinnie the MoocherLittle White ChurchAmieShady Grove16 TonsJohn LawWayfaring StrangerMaryJaneGoin' Down the RoadCheap WhiskeyJamboliaLove Every Time50 WaysBlue Skies
View Bands with Similar Styles