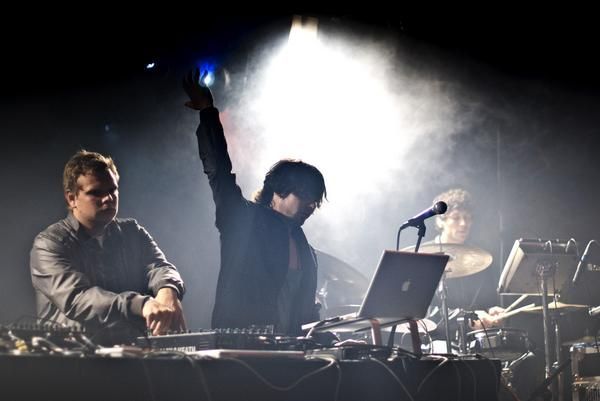 Forcefully grounded in their own distinctively powerful brand of electro and defined by their dominating live performance, Boulder, Colorado's SAVOY has accomplished more since their electronic rebirth in '08 then most bands do in their entire careers. The trio has performed at multiple major music festivals
including Monolith Music Festival and Wakarusa, and has shared the stage with acts including Phoenix, Sound Tribe Sector 9, The Glitch Mob, Pretty Lights, Chromeo, and Passion Pit, to name a few.

Some argue it's the band's unique lineup, featuring two DJs (Gray Smith and Ben Eberdt) and a live drummer, (percussionist Mike Kelly) which leads to this success. Others say it's the fact that the music moves effortlessly between the sounds of rock, pop, funk, French house, German minimal techno, world music, and everything in between that keeps crowds moving. Regardless of opinion, the undeniable truth is that SAVOY brings the intimate setting of their house party roots into the venues that now host their hordes of rabid fans from coast to coast.

Savoy from Boulder, Colorado is a high energy DJ that plays Mashup, Electronic, Rave, maybe some Hip Hop and other types of music. This band is perfect for Fraternity Parties, Sorority Parties, Nightclubs and other events. For booking Savoy, call Music Garden today at 800-689-BAND(2263) or email by clicking on the "request more information" tab on this page.
Songlist
- Not Available Online - Contact Us for Song List