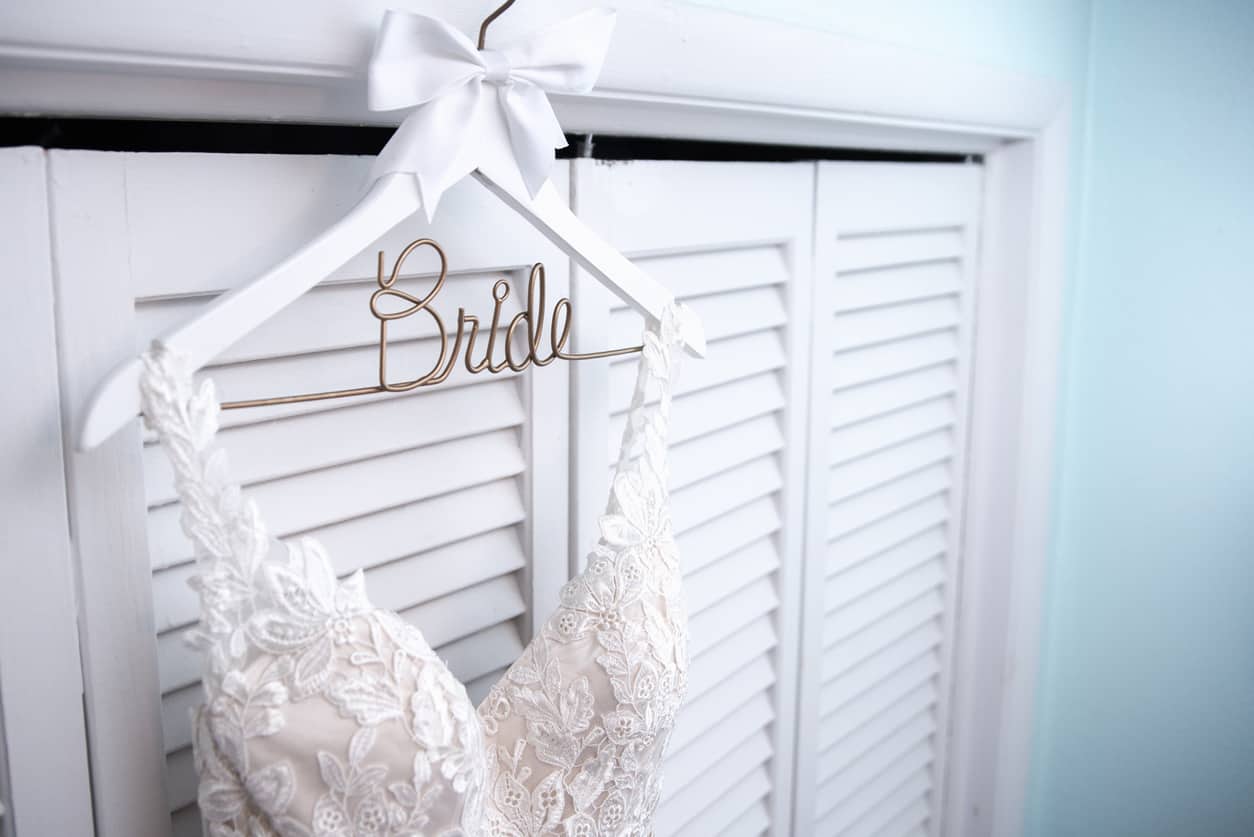 After the massive to-do list that led up to your wedding and honeymoon, it's tempting to relax and spend all your time with your new spouse. You deserve a break!
However, there's another to-do list you can't ignore, because if you let it build up, you'll start to feel as stressed as you did when the bridesmaids forgot their shoes. (That didn't happen? Lucky you!) This is the post-I-do to-do list, and it features some pretty key items. Checking them off will help you get your married life in order.
Change Your Name
Think of all the documents that feature your legal name: driver's license, social security card, passport, bank accounts, and billing statements. These all need to be changed to feature your newname! Those links will direct you to instructions on changing your name on your social security card and passport; contact your bank, utilities providers, and local DMV for help on making those changes.
Preserve Your Dress
You can't just hang it in the back of your closet! This is probably the most expensive piece of clothing you've ever purchased, and if you want to preserve it as a keepsake or for future use by your future daughter or daughter-in-law, you need to take the right steps. A local bridal shop may be able to help you, or you can do it yourself. Of course, there are alternatives to storing your dress, such as donating it or having a "trash the dress" photo shoot where you have a photographer capture you wrecking the gown by having a paint fight or a good roll in the mud. It's your dress; do what you want, but do it soon!
Preserve Your Bouquet, Invitations, and Other Keepsakes
There are several methods for preserving your bouquet, including silica gel, freeze drying, and air drying. Invitations and programs can be laminated or protected in an album. You might have other items you'd like to save, too: centerpieces, cake toppers, and more. The method depends on the object, of course, but the key is to do it now! Don't let it sit and get dusty, damaged, or lost.
Create a Wedding Album
Don't let those photos pile up! Go through the digital images and choose your favorites for printing. Many professional photographers are skilled at creating a story in your wedding album; enlist their help with choosing the photos to go in your album.
Return or Exchange Gifts
You don't need three blenders, after all. Keep your favorite and take the others back to the store, along with anything else you don't need or want. If you keep these items for too long, you run the risk of them getting lost or damaged in a move or some kind of freak accident (like a falling shelf!). Plus, they take up space that could be used for something else.
Use Store Credit
If you return gifts, or if you received gift cards, make sure you spend that credit! Gift cards generally don't have an expiration date anymore, but like anything else, if you hang on to them for too long, you might lose them or forget about them. Lay out all the gift cards and credit receipts you have and make a plan for spending them.
Plan Your First Anniversary Party
It's never too soon to book the band! If you need help finding the perfect musical guest for your event, contact us.
Put this to-do list in order of importance (name change comes first!) and create a plan for getting everything done. You'll feel better knowing it's all taken care of, and you can truly enjoy your newlywed time without having a to-do list shadow hanging over you.