What a weekend for Music Garden wedding bands. Through the years, our bands have played wedding receptions for professional athletes, governors, and celebrities all over the south. This Saturday, both Az Izz and Musical Fantasy were both chosen to perform forTexas ranch receptions.

Musical Fantasy had a tough task of impressing a crowd full of musicians as the groom was a manager for some elite groups. As always, the band did not disappoint. They built the night into a huge party ending with members of Mumford and Sons on stage at the end of the night. If the band is good enough to impress Mumford and Sons, they are good enough to perform for you!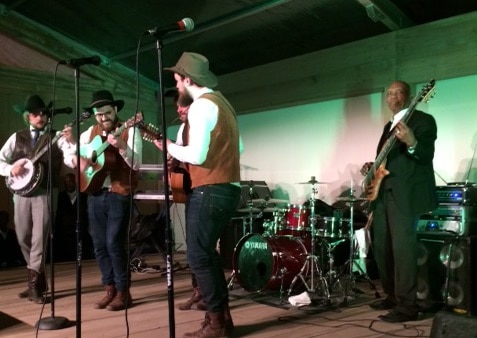 Az-Izz performed at Kings Ranch for guests that included among many other well known Texans, Miss Texas and Face The Nation's Bob Schieffer. Az Izz was chosen to perform the reception by the bride and the groom, whose family runs King's Ranch.