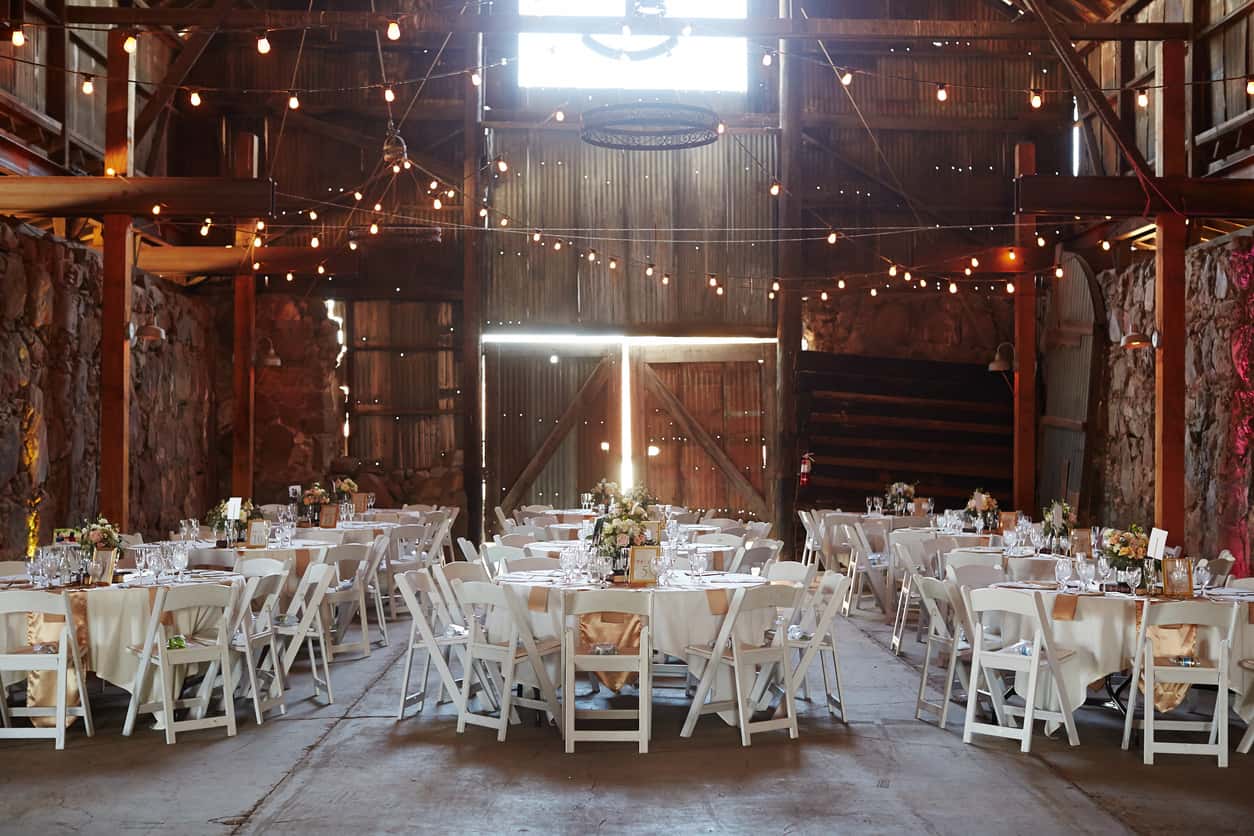 A wedding signifies a major milestone in a couple's shared lifetime, and the celebration surrounding that should be just as unique as they are. Use your imagination as you mix up the 2019 wedding trends with tradition.
Yes, rose gold is still trending, but wedding traditions are experiencing a revolutionary shake-up this year. Here are 14 exciting wedding trends in 2019 to check out.
1. Elope with the Family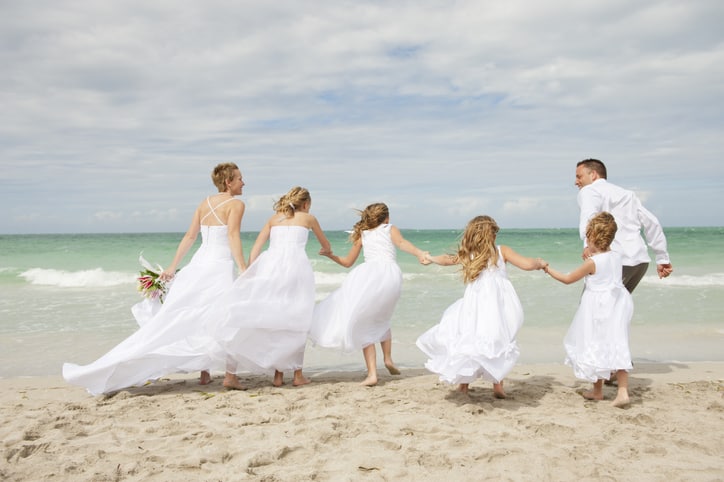 Destination weddings are fun and all, but it takes planning and money. Originally, eloping meant running away to get hitched with your partner, but for families that love spontaneity, embrace the trend of eloping with the family.
Grab a few family members you want to witness the event. Ditch the rule book, and get married wherever you please, whether that's in the Virgin Islands or a historic bed and breakfast in the Blue Ridge Mountains.
2. Party With the Animals
There's the trend with pets being ring bearers, but take it to the next level and channel Dr. Dolittle. Invite turtles, peacocks, pigs, donkeys and alpacas to your party. Ask your wedding planner about the ethical animal wedding visit options.
3. "Sex and the City" Hall Wedding Dress
City hall architecture ranges from simple to extravagant, depending on where in the world you're getting married. So, many brides opt for a simple tea-length gown or skirt suit inspired by the "Sex and the City" movie.
4. Live Bands for Themed Weddings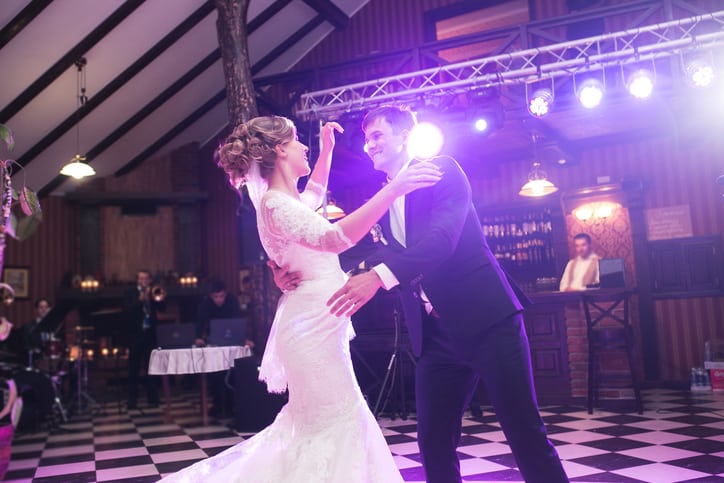 Going with a Gatsby theme with your wedding? Select a band that knows a few tunes for the Roaring Twenties. Be it blues, tango, or a little "Dirty Dancing: Havana Nights," make your theme more unique by dancing to live music. Check out our many wedding bands and contact us for help finding the perfect band for your special day.
5. Monochrome Bouquets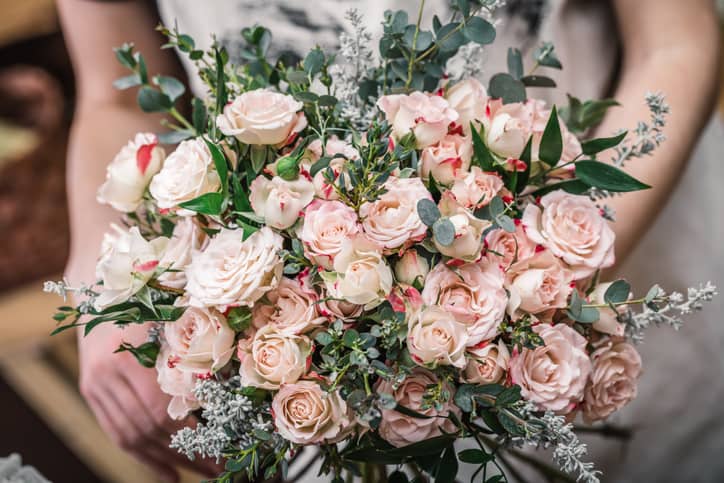 Take your minimalist wedding up a notch with monochrome bouquets, which makes keeping to your wedding colors simpler than ever. Mix violets with sweet peas, or pair baby's breath with Queen Anne's lace.
6. Everything Prince Harry and Meghan Markle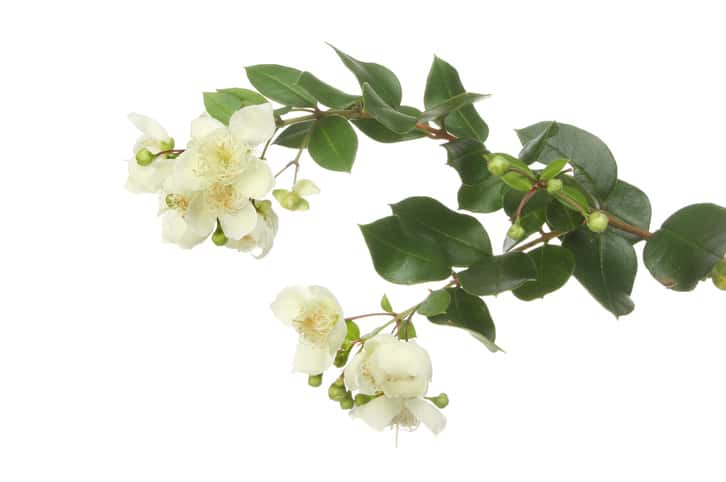 Brides place myrtle in their wedding bouquets as started by Queen Victoria and maintained by many royal brides, but these two royal lovebirds add to 2019 wedding trends with banana-flavored wedding cake, neutral color palettes and moms walking their daughters down the aisle instead of dads.
7. Experiences Over Favors
Couples increasingly opt out of gifting favors and prioritize experiences such as a late-night cover band, local after dinner-treat or a lipstick touch-up bar. Surprise experiences extend to stays at destination wedding hotels, such as a specialized turn-down service or complimentary local wine sampling.
8. Signature Noms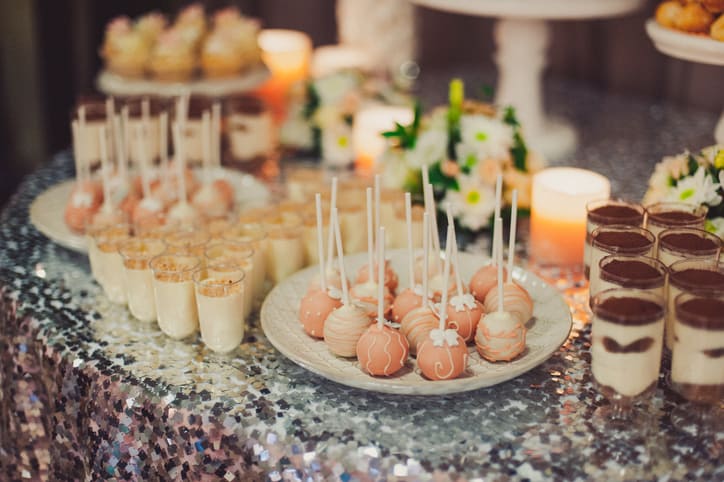 You got the signature cocktail, but you want something to wash it down with: enter signature noms. Name personalized hors-d'oeuvres and present them in ways unique to you as the couple, such as a new twist on s'more if you two met at a bonfire.
9. Hand-Painted Cakes
Confections are the new canvas of the wedding. In the past, the top of the cake got all the attention. Now, talented chef-artists take their painterly skills to the next level, like wrapping hand-painted strips of fondant in tie-dye around the wedding cake.
10. Unexpected Wedding Venues
Couples are also tired of the same old venues. Instead, they're choosing pop-up barns, boxing gyms and historic libraries. Why not have your wedding where you met at summer camp?
11. Rose Gold Accessories
Rose gold is everywhere and still trending. Maybe it has something to do with the popularity of millennial pink. A happy medium between silver and gold, rose gold is a beautiful gender-neutral color for everyone when it comes to accessorizing.
12. Family-Style Reception Eating
Curated meals are a lovely wedding experience, but weddings represent a union, a joining of families. That's why more couples elect to eat family-style and pass along the delicious food, especially for farm-to-table meals.
13. The After-Party Is Essential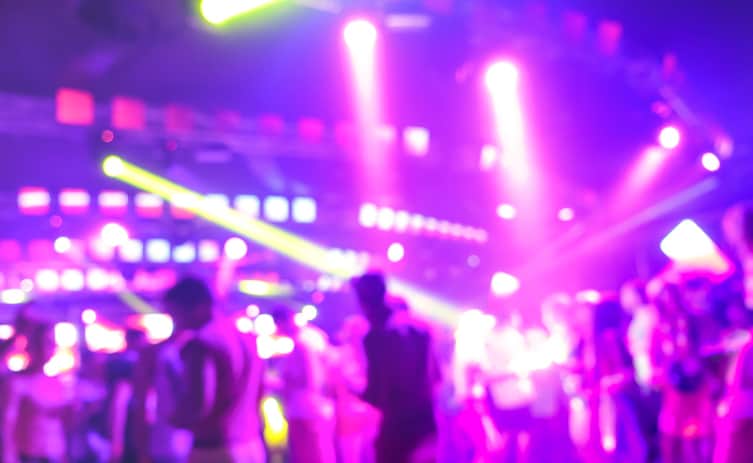 Move over bachelorette party and reception. Say hello to the essential after-party, which is a fast approaching tradition.
14. Bringing Destination Weddings Home
When the budget won't allow you to host a destination wedding, you bring the destination to you. With the right resources, it's easy to create an authentic experience right where you are, especially when you dig into your Cuban roots or go West Coast or Southern.
Don't forget - Please contact us for leads on great bands and other wedding insider tips.