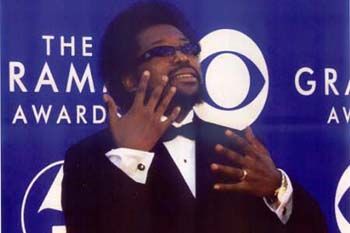 Afroman is living proof that hip-hop doesn't have to be about violence.. Just like the 2 Live Crew and 2 Short before him Afro tackles a variety of subjects and puts the party back in Rap music..

Most musicians have so many ups and downs in their careers it often seems as if they survive purely by the seat of their pants. While Afroman's actions over the years haven't been quite so impulsive, his start in the industry came about as a direct result of an unfortunate schoolyard incident involving, believe it or not, the low-riding seat of his pants.

Regardless of the subject, for Afroman the most important thing, both in creating the music and sharing it with fans, is that he and his audience are having fun. "Music was really made for a good time," he notes, adding that key influences include classic hip-hop heroes like Too Short, DJ Quik and 2 Live Crew.

Afroman Band from Hattiesburg, Mississippi is a high energy Hip Hop band that plays Top 40, R&B, Hip Hop and other types of music. This band is perfect for Festivals, Fraternity Parties, Sorority Parties, Mardi Gras Balls, High School Proms and other events. Call or email Music Garden today at 800-689-BAND(2263).
Songlist
- Not Available Online - Contact Us for Song List
View Bands with Similar Styles